Chiropractic Care
Addressing the Structural Causes of Pain
Chiropractic care is the centerpiece of our practice. We generally start here because many types of pain have a structural component. Our primary focus is helping you recover from car accident injuries, sports injuries, and work injuries.
We start by providing alignment and balance to your core, starting with the hips and pelvis. Like a building, your body needs a solid foundation. We use a time-tested protocol that helps "reset" your body. Only after this central support of your body is balanced do we look at extremities. Many times these compensatory sites of pain resolve by addressing your core.
Our Chiropractic Techniques
If you've been to a chiropractor before, you know that there are many ways to adjust the spine. You may recognize some of the techniques we use:
Diversified – After identifying which vertebrae have lost their normal motion or position, a specific manual thrust adds motion to "stuck" spinal joints.
CBP® – Clinical Biomechanics of Posture® helps improve posture, balance, spinal alignment and restoration of essential spinal curves.
Activator Methods® – This uses a small, handheld adjusting instrument. It's a low force technique preferred by seniors and those who want a softer touch.
Active Release® – Athletic injuries and many muscle-related conditions respond quickly and permanently with this state-of-the-art soft tissue technique.
If you prefer to be adjusted in a particular way, let us know. We want you to relax, enjoy and fully benefit from your chiropractic care.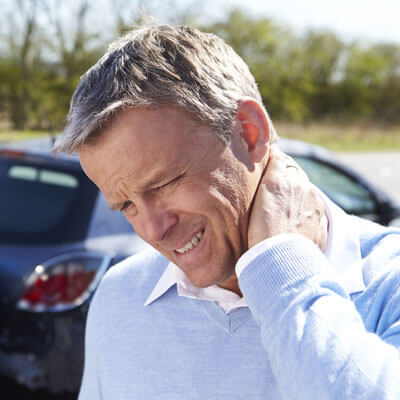 Help After a Car Accident
One of the more common injuries in a motor vehicle accident is a whiplash injury to your neck. It's tempting to minimize your injuries. Especially if your car has sustained little or no damage.
Chiropractic care is quite successful in resolving the ligamental damage and loss of cervical curve in these cases. Pain medication won't heal inflamed tendons and ligaments. And muscle relaxers won't heal torn muscles. Nor will a cervical collar restore a graceful forward spinal curve.
If you've been suffering from the result of a car accident, arrange for a thorough examination. Find out if today's chiropractic can help you put your episode of pain behind you. Once and for all.
Learn More Today
Have insurance? We direct bill the insurance company, creating a seamless experience for our patients with no upfront costs.
Give our North Edmonton chiropractic office a call. Or click below to email us and we can arrange a time to explore your options!
CONTACT US »
---
Chiropractic Care North Edmonton, Edmonton, and Sherwood Park AB | (780) 760-2225